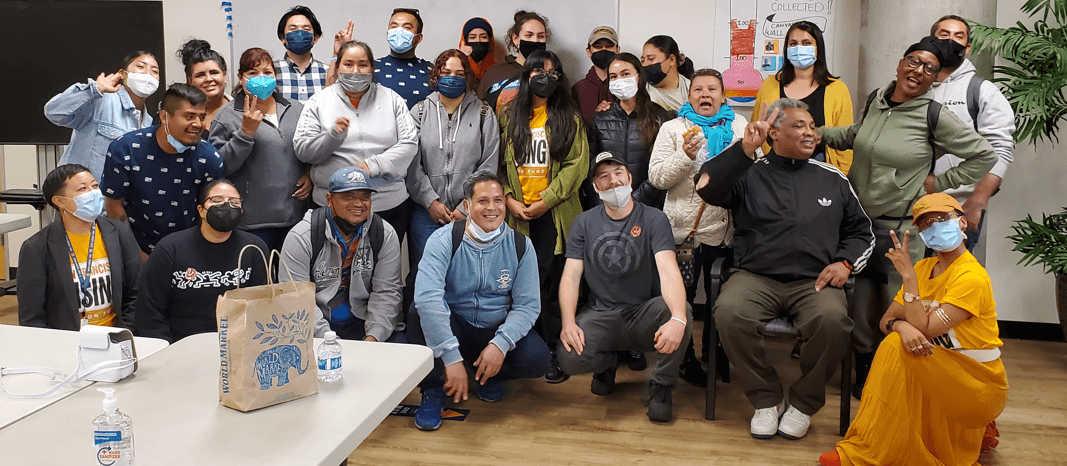 Join us for "Breakfast of Movement Champions" on 2/6!
Join us to celebrate our 2018 victories and honor the people who make our city a better place for working class communities and communities of color!
WHEN: Wednesday, February 6, 2019 at 8 AM – 10 AM
WHERE:
Panchita's
530 Valencia St. @ 16th Street
San Francisco, CA
WHAT: We will celebrate SFRAF's growing leadership, our newly elected Board of Supervisors, and many of the community leaders who contributed to the victories!
SF Rising Action Fund was founded in 2010 to harness the power and voice of those San Franciscans who contribute the most to our city's beauty, but who are often left behind. We have navigated difficult terrain to empower working class communities of color to fight for grassroots multi-racial democracy. As a citywide multi-racial alliance where Black, Brown, and Asian communities are building a progressive platform together, SFRAF is proud to center racial equity and economic justice in one agenda.
We hope you will join us and consider sponsoring!
HOW: View the formal sponsorship request letter and the sponsorship form here and buy tickets here. Looking forward to celebrating with you!
Questions? Send us a message or email jill@sanfranciscorising.org.