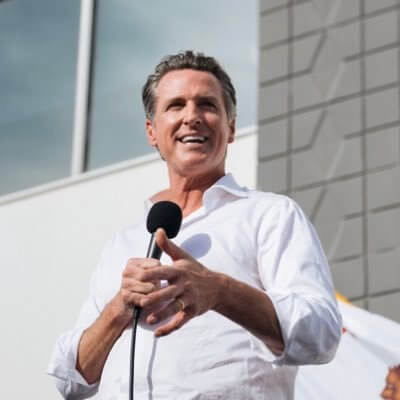 Our work doesn't stop with defeating the governor's recall
Last Tuesday, California voters made it clear: Our state stands for progressive change and we will reject any threats to our progress. The fact that this election was such a landslide shows that the recall should never have made it onto the ballot and that it was a complete waste of money. $276 million of our tax dollars to be exact.
But our work doesn't stop with defeating this recall. Now that Governor Newsom will remain in office, we need to hold him accountable to the promises he made to us on the campaign trail.
We need your help to ensure Governor Newsom signs SB 321, The Health and Safety for All Workers Act, which would require Cal/OSHA to convene an advisory committee in order to create and publish for the first time the occupational health and safety guidelines specific to the domestic work industry. There are several ways you can support the California Domestic Workers Coalition's week of action including sending a letter to or calling the Governor, and tuning into a Facebook Live event. Sign up to take action and they will send you all the details you need.
San Francisco also has a unique opportunity to pass an ordinance that would create a portable benefits program and secure paid time off for domestic workers in the city. Add your name to ask San Francisco's Board of Supervisors to ensure that all of SF's workers can access paid time off.
The resounding defeat of the recall solidified the fact that when our communities join together and turn out, we win. We were up against multi-million dollar Trump donors, disinformation, and outright attacks on our values, but we came together and showed them that right-wing power grabs have no place in California.
Let's use the momentum from this past Tuesday's recall election to keep moving forward and secure these wins for domestic workers in our state and communities. Because change happens at and beyond the ballot box.