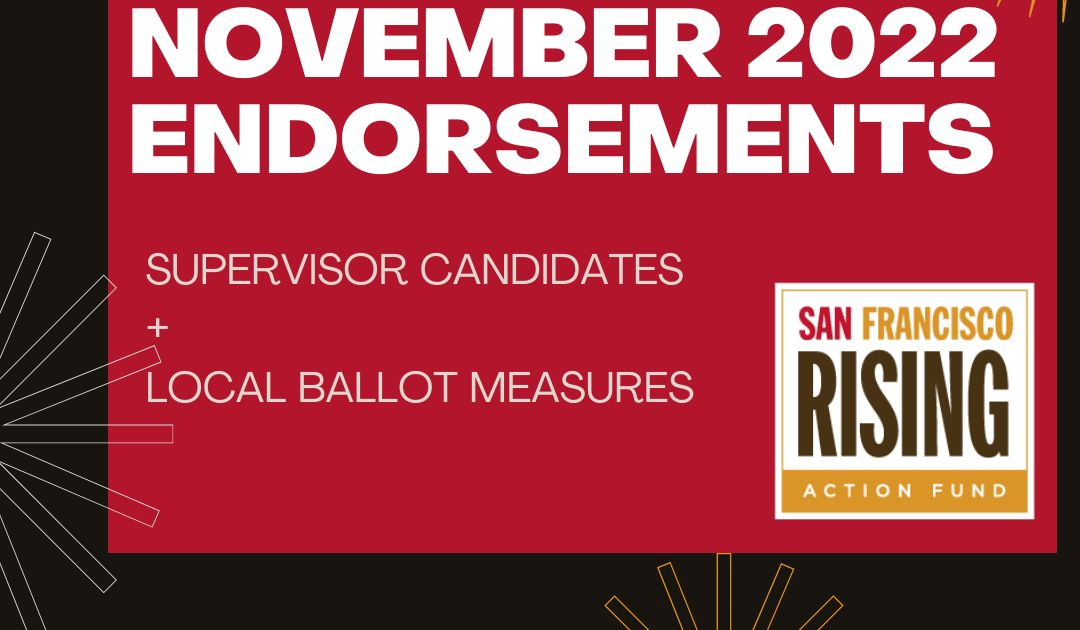 Our November 2022 endorsements are here!
We are so excited to announce some of our endorsements for the November 8th, 2022 General Election!

These endorsements come after hearing from our grassroots community members, interviews with District 6 candidates, and a discussion amongst our coalition. The following endorsements will put us on a path towards a San Francisco that meets the needs of working-class people of color, during a time when many are still struggling with unemployment, homelessness, and instability. While our endorsements will not solve all of our city's problems, electing these candidates gives us the best chance to actualize a future that uplifts people of color, low-wage workers, immigrants, and renters. Sign up to be a volunteer with SF Rising Action Fund and help us win for our communities!

For the San Francisco Board of Supervisors, we are endorsing:
Gordon Mar for District 4 Supervisor
Honey Mahogany for District 6 Supervisor
Shamann Walton for District 10 Supervisor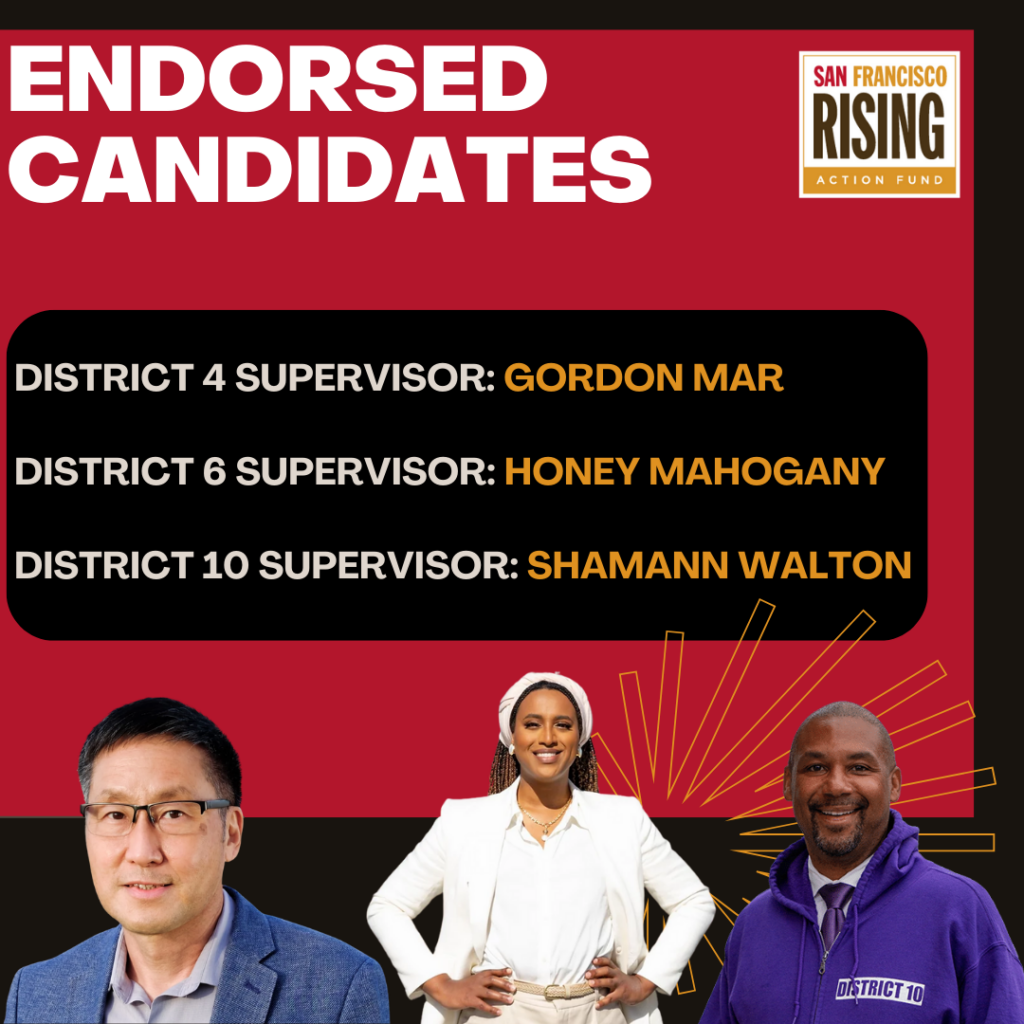 The local ballot measures we are endorsing a YES vote on are:
PROP E: Affordable Housing Production Act
PROP G: Student Success Fund
PROP H: City Elections in Even-Numbered Years
PROP M: Empty Homes Tax
PROP O: Parcel Tax for City College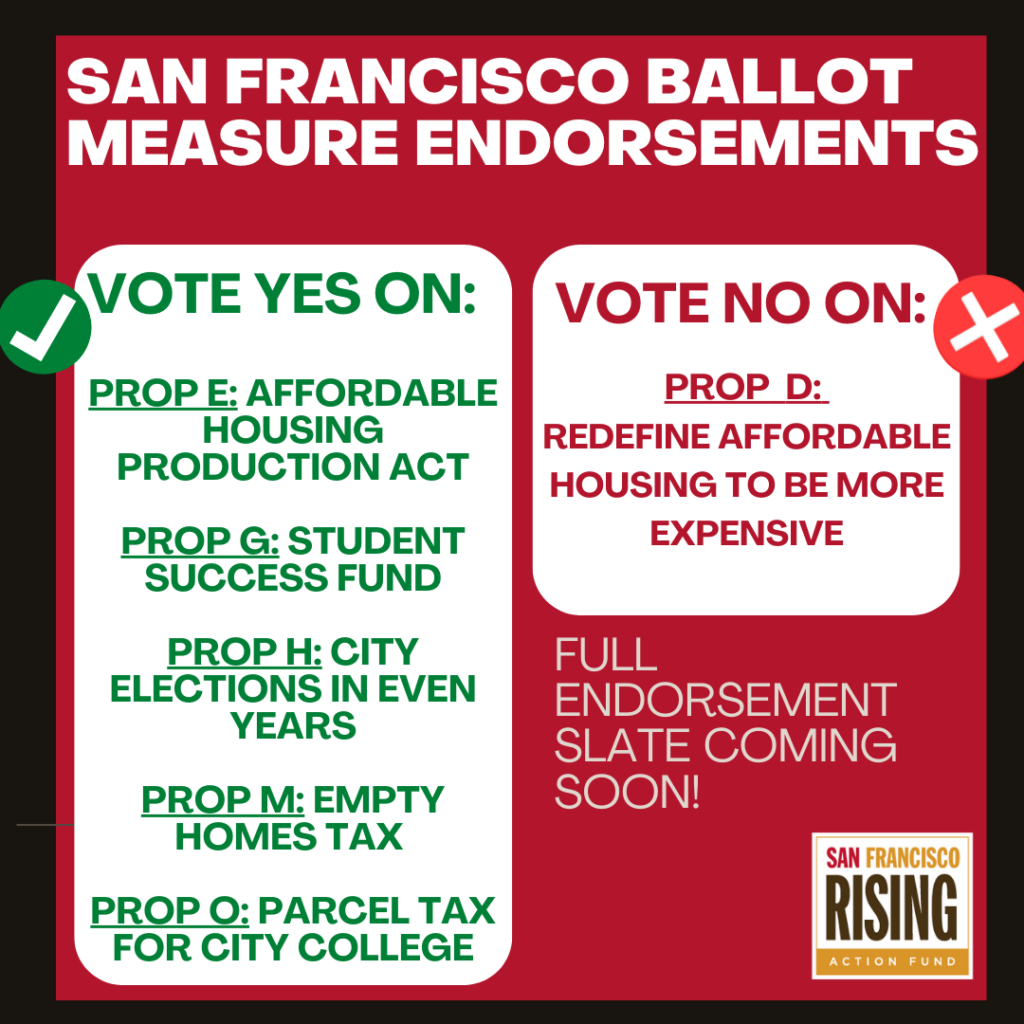 The local ballot measure we are endorsing a NO vote on is:
PROP D: Redefine affordable housing to be more expensive

You can read more about why we made each endorsement on our new website's voter guide!

Please stay tuned for ways to get involved in these important campaigns and sign up to be a volunteer with SF Rising Action Fund today!