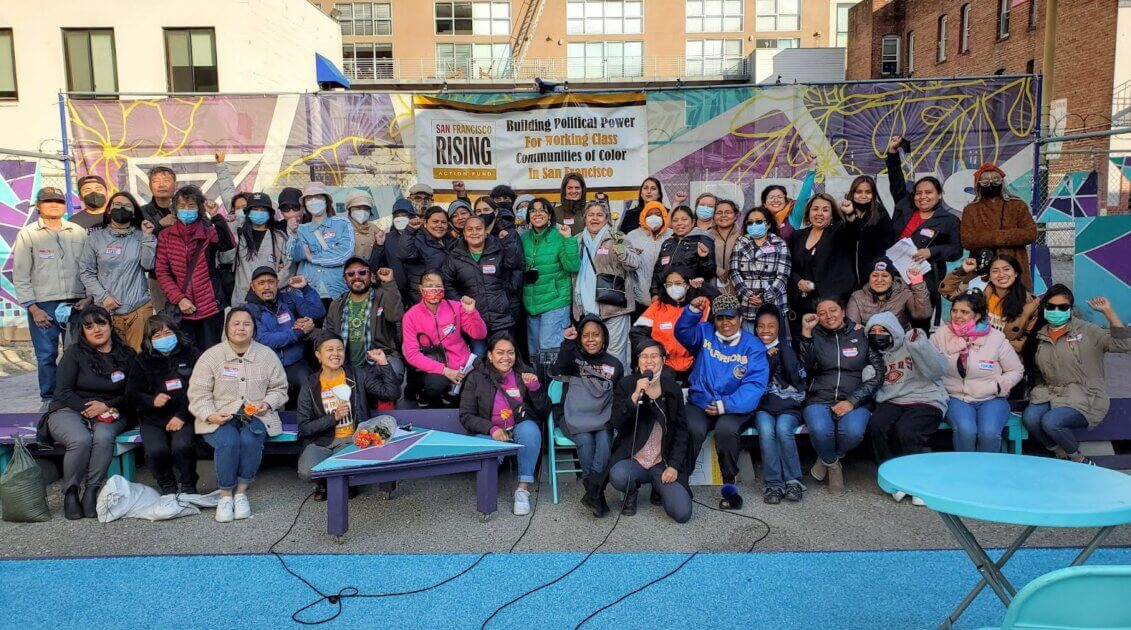 Our favorite moments of 2022
As we head into the new year, we are reflecting on some of our favorite highlights of last year. In 2022, we: 
Contacted over 4,000 voters of color who opposed the recall of DA Chesa Boudin and committed to keep fighting for criminal justice reform
Held 2 Member Assemblies with our grassroots leaders to determine our endorsements and priorities
Launched our new website to make it easier for people to access our voter guide
Made 43 endorsements at the local, state, and federal level and created voter guides in 4 languages
Campaigned for our endorsed supervisor candidates, Gordon Mar, Honey Mahogany, and Shamann Walton
We are so proud of the work we've done this year to reach voters about the critical issues our city is facing like criminal justice reform, public safety for all, and affordable housing. We also saw that in our fight to elect candidates who truly understand the struggles of our communities, we were up against a powerful opposition including luxury housing developers, police unions, and the ultra wealthy.
If we want to out-organize the opposition and build real power for working-class communities of color in our city, we're going to need your help. Can you donate to our action fund today? Even a small donation of just $5 can make a difference.
2023 is going to be an important year for us. Although there won't be any planned elections next year, we're going to focus on expanding our base and volunteer team so we can be ready for 2024. Not only is the presidential election happening in 2024, there is a long list of local races that will take place as well, including races for: mayor, district attorney, and districts 1, 3, 5, 7, 9, 11 supervisors.
We already saw this year how powerful players are impacting our city's elections and our communities' voice. We can't risk losing any more representation at City Hall. Help us prepare for the fight ahead by donating to SF Rising Action Fund today. Your donation will go towards getting the tools we need to reach more voters about our message, recruiting volunteers, and building a bigger base for the year ahead.
Thank you to everyone who has supported us this year. We're looking forward to continuing to work with our amazing community of organizers, voters, and volunteers to make our city a place where we all can live, thrive, and learn.
In solidarity,
SF Rising Action Fund